Share
Go Travel Leura: The Apple Doesn't Fall Too Far From The Tree
Details
Cambridge Dictionary tells us the meaning of this familiar adage: "The child usually has similar traits or skills as his or her parent."
It's quite nice to hear a positive 'growing up' story – of positive parenting and terrific role modeling.
Gifts n Things owner, Jo Davidson followed in her father's footsteps – that of a Katoomba retailer. Learning the ropes from her dad, looked for a different career, moving out into the commercial world of banking for seven years. With some time out to raise kids, she realized that retail was in her blood – this was her career choice. She had grown up in the industry mentored by her dad and she knew the business best.
What is special about Gifts 'n Things?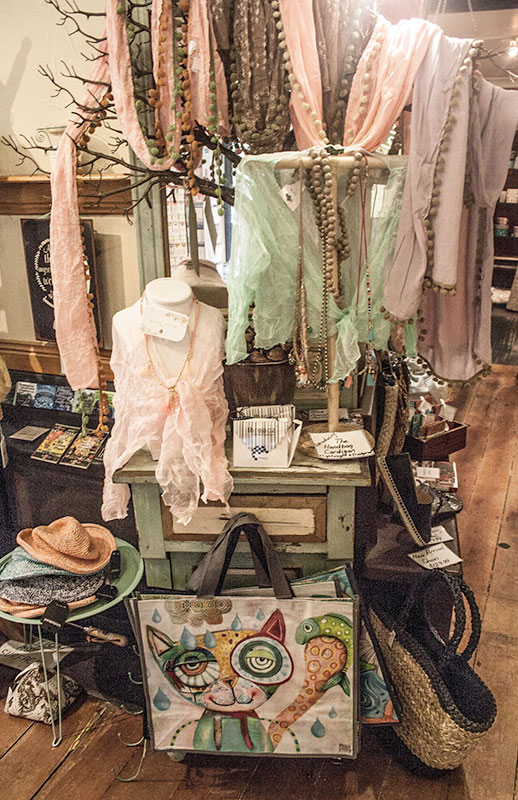 This Leura shop with an Edwardian feel is an upmarket women's emporium perhaps typical of Leura's early days. Women's apparel, jewellery and Crabtree & Evelyn toiletries and fragrances near the counter – the shop is a charming labyrinth. A fireplace in the store's centre is memorable and charming on mountain winter-days.
Around a corner, we spot homewares displayed beautifully – Jo seems to have a knack for choosing handsome and charming 'beauties' for the house: cushions, rugs, wall art and amazing Allen Design clocks.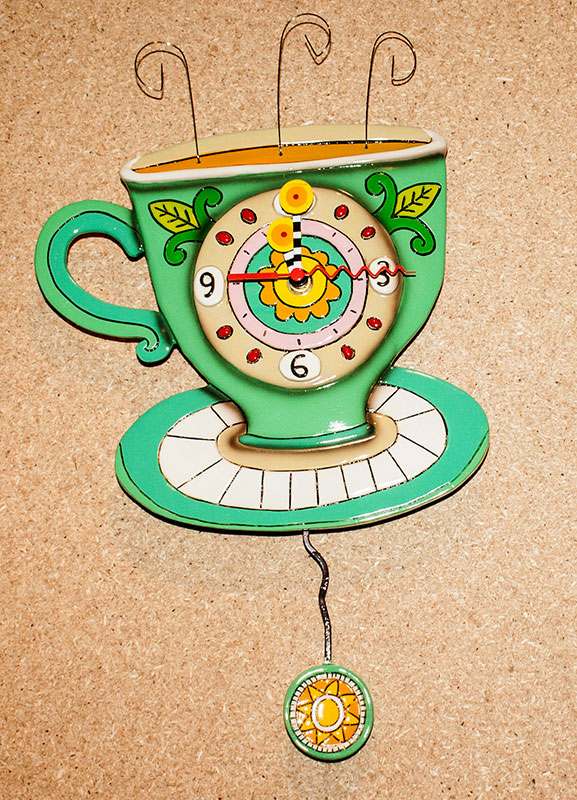 The range of Metal Animals are such a hoot! The entire 'flock' seem to have just 'flown in' and landed on 'the porch'. . .
We asked Jo about her strategy for Gifts 'n Things. Like a savvy retailer, she is aware of the outside forces which impact her business: chain stores, the local and global economy. Of course, online shopping is a worry, but the individuality and great customer service at Gifts 'n Things keeps locals returning and visitors seeking out the charming shop on The Mall. She often hears from internationals, "We were here last year."
Beautiful and Charming . . . the unusual and the wearable at Gifts 'n Things.
Go Travel Leura: The Follower Factory -- Are your 'friends' human?
Details
From The New York Times, November 19, 2014
Are you certain your 'Likes' on all the social media platforms are human? Or are they robots? And, what you should know when some super salesperson tries to sell you on the number of 'Likes' they can bring to your website.
Bots were on the rise we read some years back but a recent article (January 2018) in the New York Times should give all of us a 'wake-up' call about buying popularity.
First, a definition: a bot is an application that will do a task. . . an automated task without the intervention of a human. It's a web robot. Ever asked a question of Siri on your mobile? Siri is a bot – it will 'do' tasks for you – multiple tasks. From here it gets a little complicated, so rather than attempt a feeble explanation, let's go back to the 'buying likes' example.
At first, I assumed buying followers meant promoting my tourism websites to a list of 'real' people. And a webguy I know recommended that I buy some to push up my 'like' numbers. It somehow felt dishonest, so I dropped the webguy! I'm including some links in this article for your reading pleasure when you can't drop off when your head hits the pillow. SPOILER ALERT: The content may keep the sandman away for hours!
Still this article, 'The Follower Factory' in the New York Times, 27 January 2018 is a bit of a shock. New York Times article: The Follower Factory
"Facebook disclosed to investors that it had at least twice as many fake users as it previously estimated, indicating that up to 60 million automated accounts may roam the world's largest social media platform."
Back in the day (2014) thousands of these fake accounts, known as bots, were up for purchase for as little as $5. Voila, for five bucks you are popular, but buyer beware: this is a giant pyramid scheme of fake friends and, hang on to your hat, all the platforms Instagram, Vine Twitter, Tumblr, YouTube Facebook are in on the game.
Just a few lines of computer code and your Bot is ready to retweet certain topics. . . follow a tweet or follow anyone who follows them.
Multiple Bots are commonly called 'Bot Farms'. A farm is yours for the cost of a cup of coffee, writes Nick Bilton in Vanity Fair (2018). Twitter's Dirty Secret If you have time, read the articles. But in the future, don't 'go on' about how many followers you have and when you see a 'Celebrity' with millions of followers, seriously, Question It! Or just read Bilton's article about Twitter, how they manipulate the law and perhaps even us!
Thanks to The New York Times, November 19 2014